Why Your Support is Important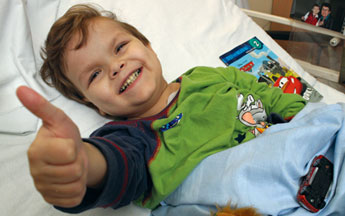 You can be part of the miracle that saves lives and provides hope for families facing life-threatening organ transplants across Canada and the United States. The David Foster Foundation is a non-profit charitable organization dedicated to providing financial support for non-medical expenses to Canadian families with children in need of life-saving organ transplants. For over 30 years, the David Foster Foundation has assisted many families with children in need of major organ transplants and provided much-needed dollars in direct family support. In 2006, the Foundation became a national organization, expanding to help families across Canada.
The Foundation works in collaboration with transplant teams across Canada to provide support for children up to and including their 18th birthday year once they are listed for pediatric transplant to post-operative checkup.
Types of support may include:
transportation costs
accommodation
long-distance phone calls
meals and groceries for the family while they are in another city for their child's transplant or related care
clothes and basic personal items if the family has to leave their hometown suddenly for treatment or for their child's transplant
rent or mortgage assistance on a short-term basis if necessary while the family is in another city or province for surgery or medical treatment.
Our foundation staff works with the transplant team to help provide guidance and assistance as the families go through the processes involved in their child's transplant and medical care.
We help connect families – many families going through a transplant with their child also find it helpful to talk to another family that has been through a similar experience.
In addition to providing financial support to families, the foundation also strives to increase public awareness about the importance of becoming a registered organ donor.
It's not only the children and their families who win by having 'more tomorrows' – it's everyone who has helped to make it happen. It's the knowledge that you were part of something so significant that you have made a direct difference in the lives of others. Whether it's hearing the story of a child's successful transplant or reading the testimony of a grateful mom or dad, it is clear that every dollar raised by this Foundation is felt in a direct and profound way.
"Thank you for your time. Thank you for the money. Thank you for the words of encouragement. Thank you for remembering my family's dignity."
– Words from a letter received by the foundation from a family