SEAL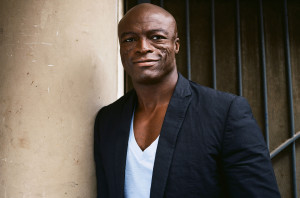 Seal Henry Olusegun Olumide Adeola Samuel was born in London, England, on February 19, 1963, of Nigerian heritage. He was raised in foster care for a time before being brought up by his stepmother and father, a difficult, angry figure who was physically abusive. Seal earned a degree in architecture and worked various jobs before pursuing music, working with the band Push and traveling to Japan, Thailand and India. By the time he was 23, he had developed scars on his face as the result of a rare form of lupus.
Though he initially refused to be taken on by labels, Seal scored a major hit back in London with producer Adamski and the single "Killer," which went to the top of U.K. charts. He signed with ZIT, the label of producer Trever Horn, whom would work on the singer's first four studio albums.
Seal made his full-length, self-titled album debut in 1991 and scored with the moody, socially aware single "Crazy," which reached the Top 10 of Billboard's pop chart. The artist won several Britain-based awards and released his second self-titled album in 1994, a work that was sonically lusher than its predecessor and featured "Prayer Before Dying" and "Don't Cry," as well as vocals from Joni Mitchell.
Another album single, "Kiss From a Rose," was granted a spot on the Batman Forever soundtrack and became a No. 1 pop and adult contemporary hit, also catapulting Seal 1994 into multi-platinum status. The song and vocalist went on to win Grammys for Record of the Year, Song of the Year and Best Male Pop Vocal Performance.
Seal made a contribution to the 1996 Space Jam soundtrack with a Steve Miller Band cover, "Fly Like an Eagle," that reached the pop and adult contemporary Top 10. His next full-length studio outing, Human Being, came forth in 1998, followed by another self-titled album in 2003 that showcased the single "Love Divine."
After releasing a greatest hits collection and Live From Paris, Seal dropped System in 2007, the first album in which he didn't work with Horn. He instead collaborated with producer Stuart Price, known for Madonna's Confessions on a Dance Floor. System had a more dance/up-tempo feel than its predecessors, though Seal's albums have generally incorporated electronic soundscapes into tunes that blend acoustic pop and R&B. His lyrics, framed by a gravelly voice, have tended to be ruminations on relationships and the ways that we live. He has also cultivated an image of a sophisticate who embraces fine art aesthetics, appearing nude on album covers and sporting debonair fashion.
In the fall of 2008, Seal released Soul, a collection of covers featuring the works of R&B greats like Ben E. King, Curtis Mayfield, and Otis Redding. He worked on the project with super-producer David Foster, and the two would collaborate again on 2010′s Commitment. Seal returned to covers of classics—and reunited with Horn—on 2012′s Soul 2.
Seal once again worked with Horn for his next album of original material, 7, slated for a mid-November release. The singer has led off with several singles that include the swoon-inducing ballad "Every Time I'm With You" and the uptempo "Life on the Dance Floor."
Seal at one point dated supermodel Tyra Banks during the earlier part of his career. He later married Project Runway host Heidi Klum in 2005. The two, who lived in Los Angeles, sang together on the System track "Wedding Day" and have four children, with Seal adopting Klum's child from a previous union. Klum filed for divorce in 2012 and the couple issued an accompanying public statement, later speaking to the media individually about the split.
Sourced by Biography.com
MICHAEL BOLTON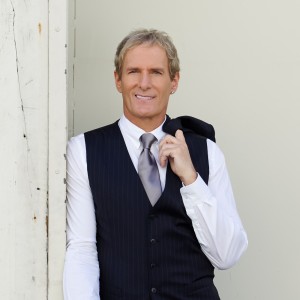 Michael Bolton is a multiple Grammy Award-winning Singer, Songwriter, and Social Activist, who has sold more than 60 million records worldwide.  Bolton remains committed to humanitarian causes, especially through the Michael Bolton Charities, now in its 24th year.
For his dedication to social activism, Michael has been honored with several Humanitarian awards – including the Martin Luther King Award granted by the Congress of Racial Equality (C.O.R.E.), the Lewis Hine Award from The National Child Labor Committee, the Muhammed Ali Humanitarian Award, the Ellis Island Medal of Honor from the National Ethnic Coalition of Organizations, and the Frances Preston Lifetime Achievement Award.
In recognition of his artistic achievements, Michael won 2 Grammys for Best Pop Male Vocal Performance (nominated four times), 6 American Music Awards, and a Star on the Hollywood Walk of Fame.  As a songwriter, he has earned over 24 BMI & ASCAP Awards, including Songwriter of the Year, 9 Million-Air awards, and the Hitmakers Award from the Songwriters Hall of Fame. To date, Michael has seen 8 studio albums rank in the Top Ten, with 9 #1 singles.  He is preparing to release his 27th album, Songs of Cinema, a tribute to beloved songs from the world's most iconic films.
Bolton has written with some of the greatest and most diverse talent of our time, including Bob Dylan, Paul Stanley, Lady Gaga, Diane Warren, and David Foster. Bolton's songs have been recorded by the likes of KISS, Kanye West, Jay-Z, Barbra Streisand, Cher, and Marc Anthony.
Continuing to tour the world each year, Michael has performed with legacies such as Luciano Pavarotti, Placido Domingo, Jose Carreras, Renee Fleming and BB King. 
Michael became a viral sensation in The Lonely Island's Emmy-nominated video, "Captain Jack Sparrow" that launched on Saturday Night Live and has racked up over 150 million views on YouTube. Bolton continued his comedic appearances in several episodes of CBS's hit series Two and a half Men, the hit Fox network show Glee, HBO's hit series Last Week Tonight with John Oliver, and has ongoing campaigns with American Greetings.
Michael's songs and performances have been featured in numerous television and film soundtracks, including the Oscar-nominated theme song "Go the Distance" from Walt Disney's blockbuster animated film Hercules and the recent Russell Crowe film Fathers & Daughters.  He also executive produced the documentary Terror at Home addressing Domestic Violence in America, and was Emmy-nominated for writing the title song "Tears of The Angels".  Michael is currently completing a feature-length documentary, Gotta Keep Dreamin about the 21st Century Renaissance of Detroit.
CARLY RAE JEPSEN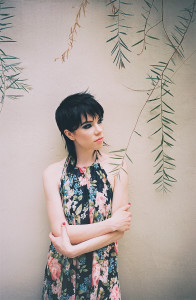 Multi-platinum GRAMMY nominated singer and songwriter Carly Rae Jepsen's most recent album E*MO*TION earned a host of rave reviews, with several outlets – including TIME, Entertainment Weekly, Pitchfork, People, Stereogum, Vulture, Complex, Newsday, Noisey, US Weekly, and PopCrush – declaring it the pop album of 2015. E*MO*TION was the follow-up to Jepsen's album Kiss, which featured her blockbuster break-out hit "Call Me Maybe." The single climbed to No. 1 on the iTunes Singles charts in over 47 countries and has sold over 20 million singles worldwide to date. It earned Jepsen 2012 GRAMMY nominations for Best Pop Solo Performance and Song of the Year. Kiss also spawned the follow-up hit "Good Time," a duet with Owl City, which has been certified double-platinum. Jepsen spent much of 2014 starring in the lead role in the Broadway production of Rodgers & Hammerstein's Cinderella.  Jepsen also starred as the iconic Pink Lady, "Frenchy," in FOX's four time EMMY award winning musical GREASE: LIVE.
THE TENORS

Long time supporters of the David Foster Foundation, The Tenors, are honoured to support David and the Foundation once again. It is a great thrill to be back performing in Winnipeg, where audiences have been so supportive of The Tenors over the years.
Throughout their successful career The Tenors have performed over 500 concerts on five continents, including performing for HM The Queen's Diamond Jubilee, and again this year for her 90th Birthday Celebrations at Windsor Castle, at the White House for the Obama's National Christmas Tree Lighting, on Oprah with Celine Dion, at the Primetime Emmy's, at the G-20 Summit in Toronto, and for the Olympic Games in Vancouver.
The Tenors have shared the stage with so many great artists over the years, including Sir Paul McCartney, Sir Elton John, Andrea Bocelli, Sting, and Sarah McLachlan to name a few.
The Tenors' self-titled debut album, their holiday album – "The Perfect Gift" – and their third album, the Juno-award winning "Lead With Your Heart", have all gone double platinum, while their latest album, the Juno-nominated "Under One Sky", has been certified Gold in Canada, debuting at #1 on Billboard's Classical Crossover Chart in both Canada and the U.S.
JACKIE EVANCHO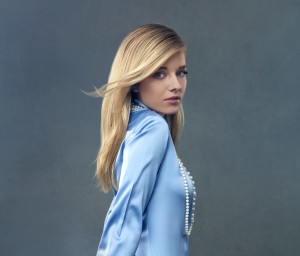 It was Jackie Evancho's love of the film adaptation of Andrew Lloyd Weber's "The Phantom of the Opera" that stirred the passion within her to begin singing and posting videos to YouTube. Not long after gaining a degree of notoriety for those videos, Jackie decided to submit her rendition of "Panis Angelicus" to a special YouTube episode during the 5th season of NBC's "America's Got Talent" variety show. The response was overwhelming and earned her the opportunity to perform in front of the judges on live television. Jackie was 10 years old.  And the rest, as they say, is history.
Jackie's first performance on America's Got Talent left audiences and judges astonished that such a perfect, beautiful, soprano voice could come from a 10-year-old girl. During her next appearance in the competition, judges asked Jackie to improvise a tune which she performed flawlessly. It wasn't just her musical gift and her age that floored the "America's Got Talent" audience, but Jackie's presence, poise, and charm that truly made them take notice. One of the show's judges, Piers Morgan, explained, "You've got the whole package."
The young soprano from Pittsburgh with the stunning voice won runner-up and launched her music career, signing with Columbia Records, shortly thereafter.
Since her appearance on the show that made her famous Jackie has been able to break through being typecast as "reality show singer" and has established herself as a legitimate force within the classical crossover genre.  In the short time since gaining fame, Jackie's unique, gorgeous, soprano voice has won her millions of fans and her recordings have dominated the music and DVD charts.
The talented 10-year-old girl who stole America's hearts is now 16 years old with a driver's license.  2016 saw the release of new music by Jackie. She released three covers: "Writings On the Wall", "Safe and Sound" "Coming Home," and one new original song written especially for her, "Apocalypse." These new releases are part of Jackie's plan to evolve musically. While still recording some songs in her beautiful soprano voice, she has also learned how to use her voice in a more "pop" way.  She has received raves for her new single, "Apocalypse."  Some even comparing the sound and voice of the single to that of Adele's. Jackie is in the process of writing her own songs and recording them for release later this year with a new album.  She plans to perform these new songs on her upcoming tour that will launch this Fall.
Jackie's last studio release was in July of 2014. "Awakening" was her third studio album and like her other albums before, "Awakening's entered the Billboard Classical Chart at number one. She toured to promote the album thru 2015, and "Awakening" ended 2015 at the number 3 spot on Billboards Year End Classical Chart and Jackie was number 5 on Billboards classical album artists chart. Just Jared Jr. included Jackie on their Top 25 music acts of 2015. And in 2015, Jackie released her rendition of "Safe and Sound" from her favorite film, The Hunger Games to rave reviews. Also, in 2015, Jackie performed at her highest profile event to date: A performance for the Pope when he visited the US back in November. Her rendition of "When you Wish upon a Star" is a YouTube highlight.
"She is a prodigy; they break the rules by definition," wrote music critic Andrew Duckenbrod  in the Pittsburgh Post-Gazette after seeing a then-11-year-old perform to a sold-out crowd in her hometown in October 2011. "[Her] voice mesmerizes. She has become one of the performers who have been defining the "crossover classic" category of singers – those who are equally comfortable with Puccini or pop."
Since the age of 10, Jackie has garnered the support of legendary music producers like David Foster and filmmakers such as Robert Redford. Billboard Magazine named Jackie to their list of music movers-and-shakers under the age of 21 in 2011 and again in 2012 because the soprano's "spellbinding, operatic vocals possess a power and poignancy that often moves listener's multiple times her age to tears." Her humility and politeness even earned her accolades as one 2011's ten best-mannered people according to The National League of Junior Cotillions.
Jackie's debut EP, O Holy Night, was released in November 2010 and became the year's #1 best-selling debut recording with sales exceeding 1 million copies and earned her a platinum certification. In June 2011, Jackie released her first studio album, Dream With Me. A mix of operatic arias, show tunes and pop standards, it debuted on the Billboard Top 200 chart at #2 and was certified Gold after only four weeks of release. Heavenly Christmas, was released in November 2011 and became one of the top-selling holiday albums of the year.
Jackie has participated in many high profile events including the Oprah finale spectacular as well as the lighting of the National Christmas Tree in Washington, D.C., where she sang—and delighted—President and Mrs. Obama. Two months later, she was again invited to perform for the President and Congressional leaders during the National Prayer Breakfast.
In early 2012, Jackie was selected to travel to Russia to perform in front of 100,000 people prior to the opening of the St. Petersburg Economic Forum. Jackie, representing the United States, was honored to sing with two opera stars, Dmitri Hvorostovsky of Russia and Sumi Jo of Korea. Jackie's fan base also extends to Japan, where she was invited to perform for the Royal Family at the Imperial Palace and toured regularly with the Tokyo Philharmonic to sold out venues.
Her U.S. shows are also sell-outs and have been taped for broadcast on PBS for the Great Performances series. Jackie's first PBS special was one of the top pledge producing performances in PBS' history. When PBS aired "Dream With Me In Concert" during the latter half of 2011, it instantly became one of their most broadcast programs of the year and was used extensively during pledge drives.
She was asked to do another show for the Great Performance series in 2012: Jackie Evancho: Music of the Movies which features Jackie singing classic songs from movies as diverse as "South Pacific" (Some Enchanted Evening), "Titanic" (My Heart Will Go On) and "Cinema Paridiso (Se). To follow up her Great Performance special, Jackie released her third studio album, "Songs From The Silver Screen" on October 2, 2012 where it debuted at #1 on the Billboard Classical charts and at #7 on the Billboard Top 200 Album chart.
2012 became an even busier year when Jackie decided to try her hand at both acting and modeling. She made her acting debut in "The Company You Keep." Legendary actor/director/producer Robert Redford cast Jackie to play his daughter in the thriller which came out in theaters in April 2013. "I am so happy that Mr. Redford picked me to be in his film. And I am excited to learn from performers that are amazing at what they do," says Jackie, who is part of a star-studded cast that includes Susan Sarandon, Shia LaBeouf, Anna Kendrick, Terrance Howard, Nick Nolte and Stanley Tucci.
Off screen, Jackie was selected by GUESS owner, Paul Marciano, to star in the Fall 2012 GUESS Kids clothing campaigns. "I have had so much fun and done so many challenging things. But while I really enjoyed all the traveling and the acting and had such a great time posing in all those great clothes for GUESS, singing is still the thing I love the most," said Jackie.
In March 2013 Jackie performed as part of an unprecedented Cirque du Soleil extravaganza at the Bellagio's "O" Theatre to support "One Night for One Drop" on World Water Day. For the first time ever, all Cirque du Soleil shows closed their doors in order for 200 performers to collaborate in the once-in-a-lifetime show. Jackie starred as the show's special guest and participated in a breathtaking water and aerial performance.
2016 sees Jackie turning 16.  She released a number of singles and videos and eventually release her 4th studio album. She will continue to tour along with continuing her education.
And the journey continues……
SINBAD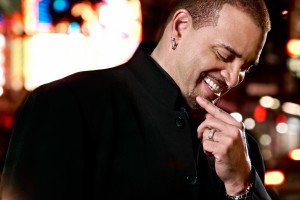 Ranked by Comedy Central as one of the "100 Greatest Standups of All Time," actor and comedian Sinbad has had audiences laughing for over three decades. Throughout his incredibly successful career as a standup comedian, Sinbad has starred in two Comedy Central specials and four HBO comedy specials. As an actor, Sinbad has been featured in leading roles in such films as JINGLE ALL THE WAY and GOOD BURGER, and on the FX super series, It's Always Sunny in Philadelphia.